Awarded participation – exhibition ForArch 2021
Take a look at a few shots of our participation in the 33rd International Building Fair ForArch, which is held annually at the PVA EXPO Prague. At the fair you could see the news from the catalog 2020 and 2021, as well as we outlined the news for 2022.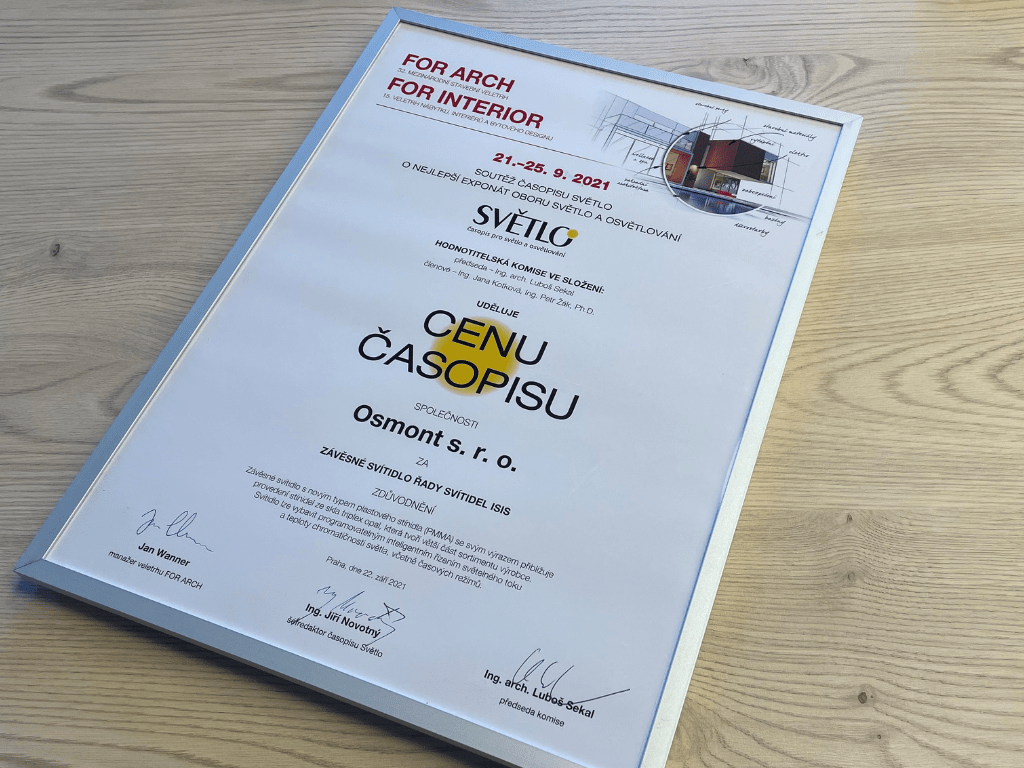 We would also like to boast of the award in the competition of the professional magazine SVĚTLO, where the commission evaluated the upcoming novelty ISIS PM, ISIS PM-MAT, which you will soon find in our catalog.
In conclusion, let us thank you for your visit and pleasant meetings and we hope to see you again at one of the other fairs.
Website of exhibition ForArch: https://www.forarch.cz/